Reposun: Used repossessed recovered Tanning Beds, Tanning booths, Vending machines and Coin Laundry Equipment.
IF THEY DONT PAY, WE TAKE IT AWAY!

We work with all the major Finance Companies, Banks and Landlords. If they dont pay, we take it away for you (and help sell it to recover losses). Finance Companies, Banks, Landlords and BUYERS
Call Gary or Sue (609)-644-4499
NOW or Email us
RepoSun2@aol.com
---
LAST ONE: Total HIGH PRESSURE HT Stand up Booth. Asking only $2,850 obo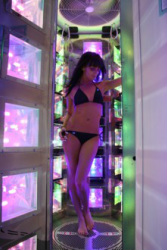 Total High Pressure Stand Up booth that takes up only 4x4 space with NEW BULBS (only 41 hours). READY FOR PICKUP! We only have ONE left. Call Mike before it is gone. This bed was $19,900 new. You can get it for $2,850 or make an offer BEFORE IT IS GONE (609)-644-4499 or email Reposun2@aol.com. The filtered glass is worth more then the asking price for this unit. This booth is ready for pickup or we can put it on a pallet for you free of charge.
---
MAKE OFFERS on 12 tanning units and two California Tan UV Free Spray booths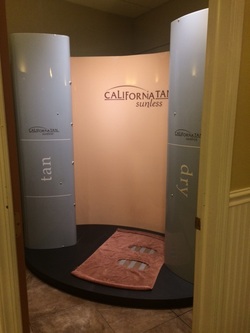 UWE Tropicals, UWE Cayenne, JK Soltron Kiss, JK Soltron Spirit, California Tan Sunless and more!
LOCATED IN NEW JERSEY
Send email to Reposun2@aol.com or call 609-644-4499 before they are gone

---
(SOLD) UV FREE Versa Spa. Talks and has heater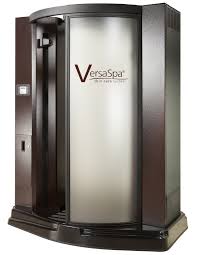 Was $21,000 when it was new.
MAKE OFFERS asking $7,995
RepoSun2@aol.com
or call (609)-644-4499
---
SOLD
on this Mymist MULTIMIST Fully automatic MyMystic MTI 5000 UV FREE Spray Tan Booth with voice prompt and automatic door. This is a pretty unit and the door opens like STAR TREK.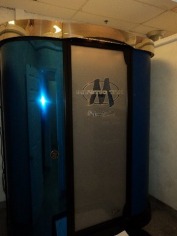 MyMist Mystic MTI 5000 Winner of the INDUSTRY CHOICE Awards two years in a row! This unit was $33,995 when new plus installation cost. This salon paid over $35,000 for this unit. Mystic sells used ones for $17,000. Others are asking $12,000-$15,000. Dont waste your hard earned money! You can have it for PENNIES on the dollar. Look at the pictures below and make an offer today before it is gone
Reposun2@aol.com
or
call Gary (609)-442-4804
---
SOLD! Sunliner Turbo 32/3 Super VHR bed with 3 High Pressure Face Tanners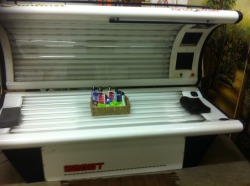 THIS IS THE LAST Sunliner SUPER VHR Turbo Beds we have. They have 32 bulbs (16 VHR on top and 16 HO reflective bronzing bulbs) and 3 HIGH PRESSURE Face Tanners that are 500 watts each. You have to see how clean they are. These are great Level 4 Upgrade Beds. These beds cost over $9,995 new each. SOLD
---
SOLD! Hydration Station Pod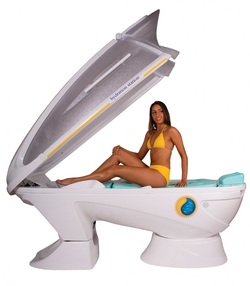 salon owners are searching for ways to offer more without having to completely change their existing business model. Hydration Station is the answer.
Hydration Station was designed to integrate flawlessly into your existing business model.
Hydration Station is the key to retaining existing clients with new indulgent and luxurious spa services, driving retail sales and membership sales and attracting new clientele looking for ways to pamper themselves.This system offers a self-service approach, simple operations and maintenance, and an extremely fast return on investment

This unit was $17,995 new. MAKE OFFERS before it is GONE (609)-442-4804
---